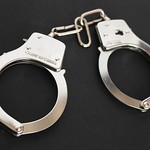 On Tuesday, April 4, former President Donald Trump was arrested for 34 counts of felony, all of which he pleaded not guilty to. This is the first time that a former president has been charged with a crime. 
His charges consist of falsifying business records in order to cover up hush money to an adult film star as well as unlawful activities before the 2016 election. 
Once Trump left the court, he returned to his Mar-a-Lago home in order to give a speech about his arrest and address a multitude of grievances about the raid on his home following the 2020 election. In his speech, Trump claimed that the charges against him were baseless and a "political persecution and election interference at the highest level in history." 
New York Times Writers Michael C. Bender and Maya King said, "Since his indictment, Mr. Trump's poll numbers in the 2024 Republican presidential primary have risen by double digits," considering the fact that some of his long-term supporters were slow to defend him.
Alvin L. Bragg, the district attorney who brought on the case, believed that "Trump violated New York election law and federal campaign finance law," as said by USA TODAY Writers Joey Garrison and Phillip M. Bailey. 
"Everyone stands equal under the law," Bragg said at a press conference, "No amount of money and no amount of power changes that." With Bragg being a Democrat and at the center of the case, many Republicans are questioning if there is sufficient evidence for this case to be valid, including those who are not in support of the former president. 
Republican Senator Mitt Romney from Utah, who voted to remove Trump from office during the former president's second impeachment trial, said, "I believe President Trump's character and conduct make him unfit for office," though he believes that, "the New York prosecutor has stretched to reach felony criminal charges in order to fit a political agenda." 
And he's not the only one who thinks that. Trump's former National Security Advisor John Bolton, who does not want Trump to receive the Republican presidential nomination, told CNN, "I think this is even weaker than I feared it would be. And I think it's easily subject to being quickly dismissed."
However, Bragg is not the only person catching flack in this case. Juan M. Merchan, the leading justice on the case, was accused of being a "Trump-hating judge with a Trump-hating wife and family" by the former president himself. Despite this gross mischaracterization, the claims were fact-checked by New York Times Writer Linda Qiu. 
There are no conflicts of interest with his family or himself that would prohibit the justice from making a fair decision on the case.
As this case proceeds and more facts come out, it will be interesting to see how a past president will be dealt with when it comes to facing criminal charges.